Daily Deal: WALTR 2
from the good-deals-on-cool-stuff dept
Skip converters, iTunes, and even wires altogether when you transfer files with WALTR 2. Designed to automatically search and connect to your iOS devices, this app lets you transfer any music, ringtone, video, PDF and ePUB file with a simple drag and drop. It comes loaded with clever tricks, like Smart Adaptive Conversion for 5x faster audio and video conversions, and content recognition that brings along metadata. Plus, WALTR 2 goes beyond iOS devices, supporting the entire lineup of Apple iPods—starting with the original iPod Classic, built in 2001. You can choose a Windows or Mac license for $19.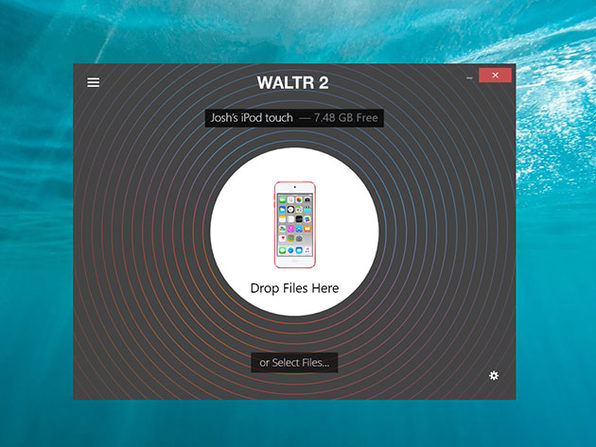 Note: The Techdirt Deals Store is powered and curated by StackCommerce. A portion of all sales from Techdirt Deals helps support Techdirt. The products featured do not reflect endorsements by our editorial team.
Thank you for reading this Techdirt post. With so many things competing for everyone's attention these days, we really appreciate you giving us your time. We work hard every day to put quality content out there for our community.
Techdirt is one of the few remaining truly independent media outlets. We do not have a giant corporation behind us, and we rely heavily on our community to support us, in an age when advertisers are increasingly uninterested in sponsoring small, independent sites — especially a site like ours that is unwilling to pull punches in its reporting and analysis.
While other websites have resorted to paywalls, registration requirements, and increasingly annoying/intrusive advertising, we have always kept Techdirt open and available to anyone. But in order to continue doing so, we need your support. We offer a variety of ways for our readers to support us, from direct donations to special subscriptions and cool merchandise — and every little bit helps. Thank you.

–The Techdirt Team