Order Now To Get Your Techdirt Gear Before Christmas!
from the give-a-gift dept
The holidays are approaching, and if you want to give the gift of Techdirt Gear to someone on your shopping list this year (or just treat yourself) then you've only got a couple weeks left to place your order with Teespring and ensure it ships in time!
The cutoff date to ensure delivery by Christmas with standard shipping is December 11th for US orders and December 4th for international orders! Rush shipping is also available in some locations for an extra fee, pushing the deadline to December 19th.
Be sure to check out our recent t-shirts, hoodies, mugs and stickers like the First Emojiment gear featuring an internet-ready translation of the first amendment: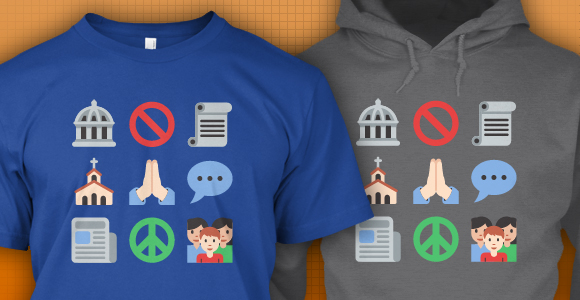 And for those who are getting tired of a certain oft-repeated mantra about free speech that just happens to be completely incorrect and useless, check out our Free Speech Pro-Tip gear: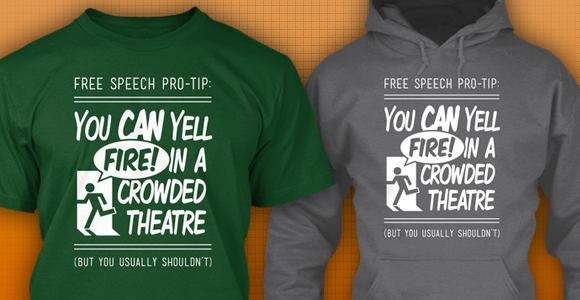 Also, earlier this year we took a treasure trove of old NSA propaganda posters that were obtained via a FOIA request from Government Attic and turned 24 of the best ones into t-shirts, hoodies and mugs. You can browse them all in our Teespring store or click on one of these thumbnails to head straight to the design of your choice:
Remember, US orders are due by December 11th for standard delivery by Christmas. Check out our store on Teespring for other great Techdirt gear!
Thank you for reading this Techdirt post. With so many things competing for everyone's attention these days, we really appreciate you giving us your time. We work hard every day to put quality content out there for our community.
Techdirt is one of the few remaining truly independent media outlets. We do not have a giant corporation behind us, and we rely heavily on our community to support us, in an age when advertisers are increasingly uninterested in sponsoring small, independent sites — especially a site like ours that is unwilling to pull punches in its reporting and analysis.
While other websites have resorted to paywalls, registration requirements, and increasingly annoying/intrusive advertising, we have always kept Techdirt open and available to anyone. But in order to continue doing so, we need your support. We offer a variety of ways for our readers to support us, from direct donations to special subscriptions and cool merchandise — and every little bit helps. Thank you.

–The Techdirt Team
Filed Under: first amendment, free speech, gear, nsa